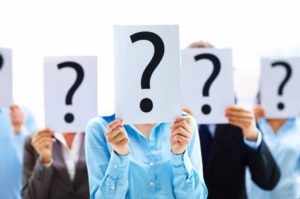 Women In Leadership: The #13Percent Movement
Thanks to a 2013 survey performed by the International City/County Management Association (ICMA) Task Force on Women in the Profession, we all came face-to-face with the hard truth that "only 13 percent of all chief administrative officer (CAO) positions are filled by women, the same percentage as in 1981." Now, thanks to organizations such as Engaging Local Government Leaders (ELGL) and ICMA's Women Leading Government and individuals such as Pat Martel and Pam Antil, this statistic has evolved into a movement called #13Percent.
"#13Percent recognizes that gender diversity isn't just a nice thing to think about, it's actually been proven to contribute to a more successful & innovative workplace," wrote Pamela Antil and Tammy Letourneau, authors of the final report of the ICMA Task Force on Women in the Profession. "That's why we'd like to see more gender-balanced executive teams and organizations."
But how can local governments better understand the obstacles women face in striving for the CAO positions within their communities, and what steps can we all take to move into an era of more equal representation?
Attract the Next Generation
Are we, as a City Manager community, doing enough to make the City/Town Manager profession an attractive one for female college students and graduate students studying Public Administration? "You could even argue that the root problem is making government service in general more attractive to women," says Shauna Clark, City Manager of La Habra Heights. To Shauna's point: according to the ICMA's Task Force on Women 2014 report, "a 2011 survey of college graduates showed that only 6 percent plan to work in government, down from 10.2 percent in 2009."
"If we want to attract the next generation of female city managers, we have to illustrate the diversity of work that the job offers," says Deanna Santana, City Manager of Sunnyvale. "It is social policy, capital projects, arts, literacy, public safety, city planning, economic development, public works, human resources and planning, information technology, sustainability, environmentalism, financial planning/sustainability, etc. AT ONCE! Show them the breadth of the job."
Summer or part-time internships can be another great way to provide the next generation of female local government leaders a clear look at what the City Manager position requires, in a low-risk setting.
Foster Advancement and Educate Others
From the same ICMA Task Force on Women 2013 survey we learned that, "currently, 34 percent of all assistant positions, 30 percent of department head positions, and 53 percent of all assistant-to-the-CAO positions are held by women." The numbers indicate that women are preparing/ready for the CAO position, yet there is a large drop-off in the percentage of women actually in that position.
"I think that women are less inclined to take a promotion if they are not totally ready, where a man will jump at the opportunity and learn on the job," says Jennifer Phillips, City Manager of St. Helena.
At the same time, local government agencies need to become more aware of (and work towards eliminating) the various obstacles, challenges and prejudices women face in the workplace. Work-life balance is one of the most notable issues where women feel they face different standards than their male counterparts.
"Even us women may not all agree on what the obstacles are. Some have the perspective that you can have it all, but not all at once. (And would anyone ever say that to a man?)," notes Linda Kelly, Town Manager of the Town of Windsor. "As a group, women are more likely to face challenges based on familial and gender expectations, roles and systemic organizational issues."
Spread Awareness and Pay It Forward
Given our fast-paced, Internet-powered world, there are many opportunities to spread awareness of the #13Percent movement and its core message. "I would love to see more mentorship programs and more human interest articles on positive female leaders," says Kelley Bacon, Deputy City Manager of Chula Vista.
Spreading awareness beyond the city management community is also imperative. "I want to see this topic on the agenda of the state municipal associations in all 50 states. Not city manager groups. Not assistant groups. I want this issue front and center on the conference agendas for the people who hire CAOs—mayors and councilors," says Kirsten Wyatt, co-founder of Engaging Local Government Leaders (ELGL) and Assistant City Manager of West Linn in Oregon. "After all, we can't solve problems that the decision makers (who are doing the hiring) know nothing about…so let's widen the conversation circle."
Last but not least, we need to make mentoring more widely available to women who are interested in the path toward a CAO position. Female-to-female mentoring would be especially powerful, says Martel: "One of the most critical things is having a role model. You can't be who you can't see."
Join the Movement
"All managers should be aware that their approach to workplace diversity is a key to achieving a healthy organization. Gender diversity is greatly affected by the attitude of the
CEO," says Marcia Raines, City Manager of Millbrae and CCMF Board of Trustees member. "As a manager, you can make a huge difference in future of your organization by acknowledging this issue and working with all the units of your organizations to improve. Treat this issue as if it applied to your wives, your daughters, your aunts, your nieces–because it does."